BSO Music Box: Autumn Colors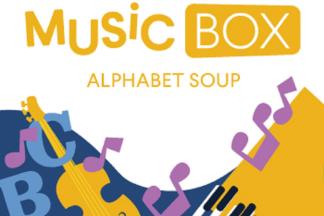 Celebrate the colors of fall and the places where you see those colors, ranging from pumpkins to squirrels to brightly colored leaves.
This concert repeata on Saturday, September 24, 2022 at 11:30 am. Tickets $10.00.
Please note: Attendees of all ages are required to have a ticket. Concerts take place in the lobby and seating is unreserved. For children ages 6 months-3 years and their families.
Dates, times, repertoire, and locations are accurate as of the posting of the event information. For more information, visit www.BSOmusic.org or contact [email protected] or by phone at 410-783-8000 or toll free 877-276-1444.
Event Contact
Patron Support
410-783-8000
Event Details
Saturday, September 24, 2022, 10:00 AM – 10:30 AM
Saturday, September 24, 2022, 11:30 AM – 12:00 PM
410-783-8000
Location
Add Event To Your Calendar