Columbia Pro Cantare: Handel's Messiah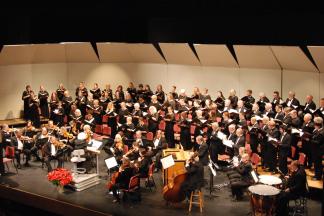 The Columbia Pro Cantare chorus will perform Handel's Messiah, Sunday, December 4, 2022, 7:30 pm at the Jim Rouse Theatre in Columbia. Returning to sing with the chorus and festival orchestra for the annual performance of Handel's masterpiece will be Amy Van Roekel, soprano, MaryAnn McCormick, mezzo, Charles Reid, tenor, and Lester Lynch, baritone. A pre-concert lecture on the work will take place in the auditorium at 6:30 pm.
Tickets are $23, $20 (students and senior citizens) in advance; $2 more at the door. Children 15 and under $10. Discounted group rates are available. To order tickets, visit the CPC website or phone 301.854.0107 or 410.799.9321.
Event Contact
Elladean Brigham
410.696.2888
Event Details
Sunday, December 4, 2022, 7:30 PM – 9:30 PM
410.799.9321
Location
Add Event To Your Calendar