Music of Titans: Handel Dettingen Te Deum & Mozart "Jupiter" Symphony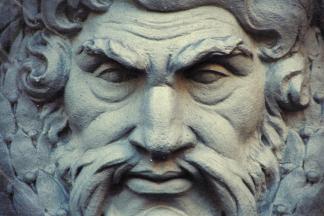 Bach in Baltimore closes out its 35th Anniversary Season with two triumphant works. Handel composed Dettingen Te Deum in 1743 along with his anthem "The King Shall Rejoice" to commemorate King George II and his army's victory at the Battle of Dettingen over the French. It is a jubilant score for chorus, trumpets, and percussion. This song of victory is paired with Mozart's monumental Symphony No. 41 in C Major or the "Jupiter" Symphony. Mozart's masterpiece, coined for the Roman God Jupiter, opens with a thunderous clap of strings and horns that builds to a finale of fireworks of breathtaking sound. The "Jupiter" Symphony is Mozart's longest and last symphony, and it stands not just as one of Mozart's greatest musical achievements but as one of the most awe-inspiring compositions of Classical music.
Event Contact
Kristen LePine
Event Details
Sunday, June 4, 2023, 4:00 PM – 6:00 PM
410-941-9262
1
Offer good
05/28/23

to

06/04/23
Redemption Instructions
Use Promo Code GBCA33 at checkout for half-price ticket. Please use this promotion on adult tickets only.
Location
Add Event To Your Calendar