Night Watch at Cockpit in Court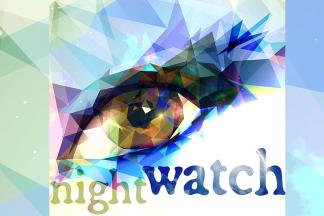 Night Watch
By Lucille Fletcher

June 11, 17, 18, 24, 25 at 8 p.m.
June 12, 19, 26 at 3 p.m.
CCBC Essex
Robert & Eleanor Romadka College Center
Cabaret Theatre
Tickets: $17 Adult | $15 Senior
Box Office: 443-840-ARTS or ccbctickets.com

Unable to sleep, Elaine Wheeler paces the living room of her Manhattan townhouse, troubled by unsettling memories and vague fears. Her husband tries to comfort her, but when he steps away for a moment Elaine screams as she sees the body of a dead man in the window across the way.
An outstanding Broadway success, this ingeniously devised thriller builds steadily in menace and suspense until the final, breath-stopping moment of its unexpected, "twist" ending.

Night Watch is presented by special arrangement with Dramatists Play Service, Inc., New York
Seating is limited to 75% capacity. For up-to-date masking requirements and health protocols, please visit ccbcmd.edu/together.
Event Contact
Lisa Boeren
443-840-2787
Event Details
Repeats every 3 weeks Sunday and Friday and Saturday -- until Sunday June 26, 2022.
443-840-2787
Location
Add Event To Your Calendar