Shapeshifting: Transformations on Paper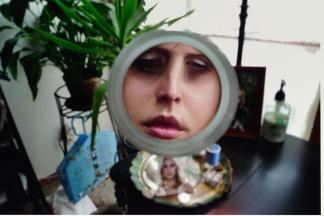 Explore five centuries of the artifice of identity— from the splendid metamorphoses of classical myths to the posturing and bodily reinvention of contemporary drag culture. Shapeshifting includes approximately 50 prints, drawings, photographs, and artists' books from the BMA's collection that explore transformation and masquerade as recurring themes of artistic imagination across time and place.
Graphic works by Margaret Burroughs, Théodore Chassériau, Zackary Drucker, Samuel Fosso, Hendrick Goltzius, Pablo Picasso, Man Ray, Gerda Wegener, and others depict ever-changing narratives in the physical and social world. Collectively, these works demonstrate shifting forms of personal and political subjectivity and explore how art subverts traditional structures based on assumed dichotomies of natural/unnatural and binary gender.
Event Contact
Sarah Pedroni
4435731700
Event Details
Repeats weekly Sunday and Wednesday and Thursday and Friday and Saturday -- until Sunday October 2, 2022 -- except Sunday June 19, 2022.
Free
Location
Add Event To Your Calendar