UMBC Faculty Jazz Ensemble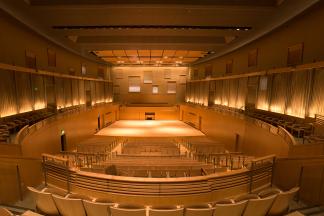 UMBC's Department of Music presents the UMBC Faculty Jazz Ensemble in concert, performing modern interpretations of classic and recent jazz compositions, including works by Herbie Hancock, Wayne Shorter, Charlie Parker, Joey Calderazzo, and Larry Goldings. The ensemble features trumpeter Tom Williams, saxophonist Matt Belzer, guitarist Tom Lagana, pianist Harry Appelman, bassist Tom Baldwin, and drummer Scott Tiemann.
$15 general admission, $10 seniors, $5 students. A limited number of tickets will be available to help ensure social distancing.
Please visit here for directions and parking information.
Please note: All visitors to UMBC, and to Earl and Darielle Linehan Concert Hall, are required to wear a KN-95 mask or equivalent. Visitors may pick up free KN-95 masks at the Box Office upon arrival.
Event Contact
Event Details
Friday, February 4, 2022, 7:30 PM – 9:00 PM
Location
Add Event To Your Calendar