Thinking "Inside the Box" for Valentine's Day!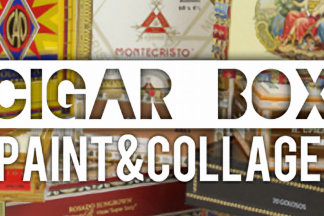 Wondering what to give that special someone for Valentine's Day?
Create a one-of-a-kind gift for someone you love this Valentines's Day!
The box is a gift in itself, or take it home and fill it with other goodies! Imagine all the possibilities!
All materials are provided.
Participants will be given a cigar box and collage materials to create a Valentine's Day gift.
Artist and educator Morna McNulty will use the first 15 minutes of class to demonstrate collage and paint
Event Contact
Event Details
Sunday, February 6, 2022, 3:00 PM – 5:00 PM
Free
Location
Add Event To Your Calendar