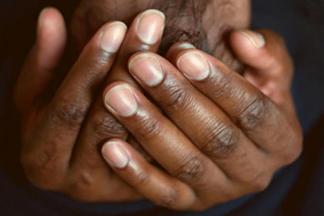 One of the forebears of the Harlem Renaissance, Angelina Weld Grimké wrote "Rachel" in 1916 as a defiant reply to the recent release of DW Griffith's film "Birth of a Nation". Originally titled "Blessed are the Barren", the play centers on a Black woman who rejects marriage and motherhood after learning a horrible family secret. It was first produced in Washington, DC by the NAACP, and published in 1920.
​
Baltimore playwright Aladrian C. Wetzel's new adaptation is her second commissioned play for Rapid Lemon Productions, after 2019's acclaimed "Thank You, Dad".
​
"Rachel" is a scalding view of racism, personal loss, and the high price of truth.
Event Contact
Event Details
Thursday, September 23, 2021, 8:00 PM – 10:30 PM
Repeats weekly Thursday and Friday and Saturday -- until Saturday September 25, 2021.
Sunday, September 19, 2021, 5:00 PM – 7:30 PM
Repeats weekly Sunday -- until Sunday September 26, 2021.
Location
Add Event To Your Calendar