Maxine Taylor: Bramble and Brush Opening Reception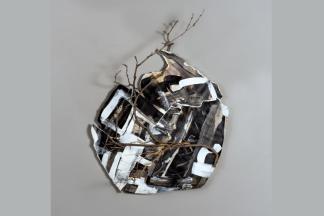 On Display: AUG 6 - SEP 18
Reception: FRI AUG 6 | 6PM - 8PM
Visit in person: Creative Alliance will be open on Saturdays Noon to 5pm
Painting allows subconscious feelings to move out of the body, travel down the arm and to emerge via the brush creating color, shape and content.
Collage presents an opportunity to re-engage the heart of unfinished paintings, to breathe new life into them and to more fully develop their composition.
"There aren't always words to explain feelings, but the feelings need to be expressed to develop a thorough understanding and to communicate. My intent is to show the value of using unconscious feelings as a guide for self-expression. I paint because I don't always have the right words to express what's inside."

Event Contact
Event Details
Friday, August 6, 2021, 6:00 PM – 8:00 PM
Friday, August 6, 2021, 12:00 AM – Saturday, September 18, 2021, 12:00 AM
Free
Add Event To Your Calendar