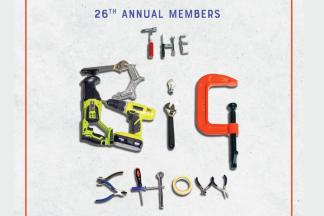 FREE FOR MEMBERS (in-person & virtual)
$5 General Admission (in-person & virtual)
The Big Show On Stage is a chance for our members to show off their talent in front of the Creative Alliance community. We know there are many hidden (and not so hidden) talents in our member community and expect performances ranging from song, variety arts, poetry readings, full band performances, amazing individual talents and so much more. You must be a member to register to perform. Performances should be one selection, up to 5 minutes in maximum length.
Important Dates:
Performer Registration due, along with potential backing music sent to [email protected]: JUL 11
The BIG Show on Stage & Closing Night of The BIG Show Exhibition: JUL 24
Performer Registration (including what can be provided to performers): REGISTER
If you have questions regarding The Big Show on Stage, contact Josh Kohn, Performance Director at [email protected]

Event Contact
Event Details
Saturday, July 24, 2021, 8:00 PM – 10:00 PM
Add Event To Your Calendar