Baltimore County Dialogues on Race: Supporting the LGBTQIA+ Community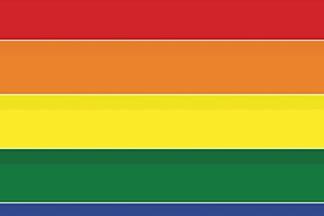 From Stonewall in the 1960s to the recent Black Trans Lives Matter marches, LGBTQIA+ people of color are often been on the frontlines of social justice movements. Unfortunately, their needs are sometimes overlooked by the larger communities they're avowing. Farajii Muhammad, host of For the Culture with Farajii on WEAA 88.9, moderates a panel discussion on supporting the LGBTQIA+ community at the local and national level. Presented by Baltimore County Public Library, Baltimore County Human Relations Commission and Baltimore County Office of Diversity and Equity. Registration required. For more information and to register:
https://www.eventbrite.com/e/dialogs-on-race-supporting-the-lgbtqia-comm...
Event Contact
Andrea Allen
Event Details
Tuesday, June 29, 2021, 7:30 PM – 9:00 PM
Free
Add Event To Your Calendar