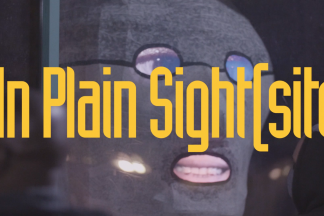 Time & Location
May 22, 7:00 PM - 9:00PM
Le Mondo, 406 N Howard St, Baltimore, MD 21201, USA
About The Event
The veils between worlds are thin and we can easily slip through.
Fourteen artists explore doorways to other realities during a night of performance and installation art. Shape-shifting between times and dimensions, these artists conjure visions that question our sight, embody the present impossible, and transport us into the unknown.
Featuring
Bashi Rose, Michele Blu, Sun English Jr, Katie Macyshyn, Carly J Bales, Laure Drogoul, Joe Meduza, Sifu Sun, Lynn Hunter, Kelley Bell, Melissa Penley Cormier, Beth Yashnyk, Jim Doran, and Jenny O'Grady.
How to Participate
Sign up for a slot at 7PM or 7:45PM below. Slots are limited! During each time slot, small masked groups will be led throughout the performance and installations in the space. Tickets are $10.
Tickets and More Info
lemondo.org/events/in-plain-sight-site
Event Contact
Event Details
Saturday, May 22, 2021, 7:00 PM – 9:00 PM
Location
Add Event To Your Calendar