"On the Wings of Spring" Howard Community College Spring Faculty Concert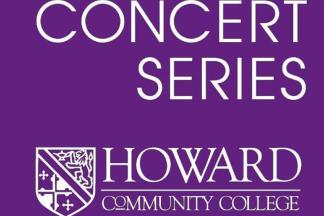 The Howard Community College (HCC) Music Concert Series announces the spring 2021 faculty concert to help patrons enjoy the spring season. The concert entitled, "On the Wings of Spring", will be a showcase of exquisite works for cello/piano by Debussy, Fauré, and Cassadó. The virtual concert will also feature a single-movement Beethoven Piano Trio and Beethoven Piano Sonata Op. 81a "Les Adieux" in celebration of Beethoven's 250th birthday.
Featured performers include, Yoon Young Bae, violin; Yoon Nah Cho, cello; Hsien-Ann Meng, piano; Lisa Rehwoldt, piano; I-Hsuan Chiang, cello; and Sangmi Yoon, piano.
Ticket holders may view this concert at their convenience from May 10–24, 2021. Tickets are $10.00 and available to purchase online at howardcc.edu/concerts. Ticket holders for each concert will receive a link and password via email confirmation.
Patrons who purchase tickets prior to May 14, will be invited to a special concert discussion on Friday, May 14, to get a behind the scenes glimpse of the faculty performers as they discuss why they chose the pieces, how the virtual performance process is different for a performer, and what they miss about performing live. The discussion will be facilitated by Janelle Broderick and will include faculty performers: Bruce Casteel, Wei-Der Huang, Hsien-Ann Meng, Melissa Lindon, and Lisa Rehwoldt.
The Horowitz Center Box Office is currently operating remotely. Box Office staff members are not currently taking orders over the phone but are available to guide patrons through the online ticket purchasing process. For assistance, please email [email protected] or call 443-518-1500, Tuesday–Friday, 12–2 p.m. Visit howardcc.edu/boxoffice for more information.
Event Contact
443-518-1500
Event Details
Repeats daily -- until Monday May 24, 2021.
Location
Add Event To Your Calendar