Out of Stigma's Shadow: A Conversation with Nic Sheff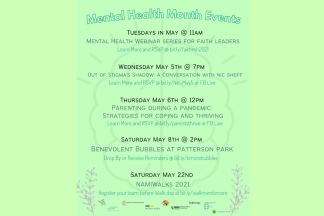 Nic Sheff's heartbreaking and inspiring struggle with substance use disorder is the story of Beautiful Boy, a major motion picture starring Timothée Chalamet as Nic and Steve Carell as his father, David. The film, which earned Golden Globe and SAG nominations for Chalamet, is based on Nic's New York Times bestselling memoir, Tweak: Growing Up on Methamphetamines and David's bestseller, which shares its title with the movie.
Andrea K. McDaniels, deputy editorial page editor at The Baltimore Sun, will talk with Nic about his personal, unglamorized story of substance abuse and recovery, and its impact on those who love him.
There will be an opportunity for Q&A following the interview.
Recognized as "a life-changing speaker," Nic puts a compelling human face on our nation's substance abuse epidemic, encouraging those who struggle to embrace help and bringing hope to all who are touched by it.
Event Contact
NAMI Metro Baltimore
Event Details
Wednesday, May 5, 2021, 7:00 PM – 8:00 PM
Free
Location
Add Event To Your Calendar