Magnificent Movie Music: The Great Masterpieces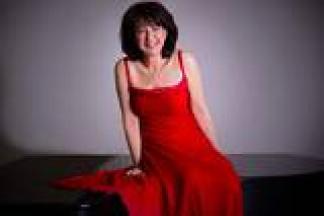 About the Concert
Welcome to Part Two of Magnificent Movie Music with Rachel Franklin. In The Great Masterpieces, we narrow our focus to superb films whose music set new standards for film composition, and influenced every movie score that followed.
A terrifying shower scene, young children processing the evils of racism, lethal gun-toting apes on horseback, galactic heroes fighting with The Force – even these simple descriptions bring music to mind. Bernard Herrmann, Elmer Bernstein, Jerry Goldsmith, and John Williams are some of the greatest movie composers, whose works continue to grace screens large and small today. In the interests of time, we'll examine just one score by each of these masters, discussing what elements make their music so exceptional and influential in the development of movie scoring techniques. Films discussed: Psycho, To Kill a Mockingbird, Planet of the Apes, and Star Wars.
Available to watch at your convenience for 48 hours between April 24 - May 8.
Event Contact
Event Details
Saturday, April 24, 2021, 7:30 PM – 8:30 PM
Add Event To Your Calendar