BSO Sessions Episode 11: Forgotten Voices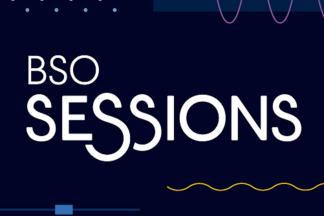 BSO Sessions episodes begin with a performance premiere at 8 pm, followed by on-demand access through June 2021 ($10 pay-per-view and $20 monthly all-access).
About the Performance
"History only records certain people's stories," is a powerful message shared through BSO OrchKids project "Queens Unseen: Royals Without Crowns," an original composition centered around the suffrage movement and the 100th anniversary of the passage of the 19th Amendment. Forgotten Voices features students, artists, and scholars in the creative process of this project, and Black composers' voices are elevated with works from the Chevalier de Saint-Georges, a contemporary of Mozart; Scott Joplin; Hannah Kendall; and other gifted living composers. This episode seeks to bridge the gap between untold histories and contemporary classical works.
Nicholas Hersh, Associate Conductor
Jonathan Rush, Assistant Conductor
Repertoire
HANNAH KENDALL Verdala
JOPLIN/T.J. ANDERSON Overture to Treemonisha
SAINT-GEORGES Symphony in D Major, op. 11, No. 2
CARLOS SIMON Elegy: A Cry from the Grave for String Orchestra
JAMES LEE III Abraham's Sons (In Memoriam Trayvon Martin)
Event Contact
Theresa Kopasek
(410) 783-8021
Event Details
Repeats daily -- until Wednesday June 30, 2021.
410-783-8000
Add Event To Your Calendar