LIVE Artist Talk: McKinley Wallace III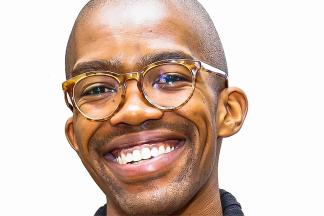 Baltimore-based artist McKinley Wallace III aims to create illustrative mixed-media paintings of people caught within, and absent from, site-specific places in distress. McKinley's works and artistic mission converge in a singular thesis: to uncover the forgotten pieces of humanity and its aggression. Keondra Prier, Manager of School Programs, joins him for a discussion of his work and its connection to paintings in the Walters collections.
About the Artist:
McKinley Wallace III is a painter and draftsman whose art depicts strength expounded by the oppressed and an educator dedicated to cultivating people-oriented environments that foster inclusive community building and high-quality learning. McKinley received a BFA in Painting at the Maryland Institute College of Art (MICA). His studio work has gained both local and national attention, including solo exhibitions at MICA, Jubilee Arts, Baltimore Polytechnic Institute and, later this year at, Gallery CA and Creative Alliance, as well as group shows at Connersmith Gallery, Waller Gallery, Palazzo dei Cartelloni in Florence, and Interlochen Center of the Arts. He has also worked collaboratively to create murals for NIKE, Inc., Access Art, Inc., and Monarch Global Academy.
Thursday programs are sponsored by BGE.
Event Contact
Event Details
Thursday, November 5, 2020, 5:30 PM – 6:00 PM
Free
Location
Add Event To Your Calendar