Kids Writers LIVE! Derrick Barnes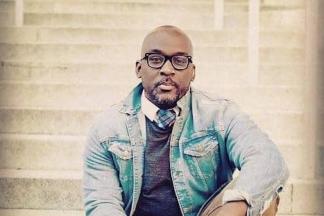 Join award-winning author Derrick Barnes as he shares about his path from child to published author and a reading from one of his books. The event will conclude with time for questions and answers.
Submit your questions to be answered during the live event: https://forms.gle/bK8tBPVFDS3dM5m49
Derrick D. Barnes is from Kansas City, MO. He is a graduate of Jackson State University with a BA degree in Marketing. He is the author of the critically acclaimed picture book CROWN: An Ode To The Fresh Cut (Denene Millner Books/Agate Bolden) which won a multitude of literary awards, making it one of the most decorated picture books in the history of children's literature.
Prior to becoming a published author, Derrick wrote best-selling copy for various Hallmark Card lines and was the first African American male staff writer for the company. His follow up to CROWN, entitled The King of Kindergarten, published by Nancy Paulsen Books/Penguin on July 2nd, 2019, debuted on the NEW YORK TIMES BEST SELLERS LIST, and was named one of the Best Books of 2019 by Kirkus Reviews and the Washington Post.
Register using Eventbrite to watch on Zoom or Facebook: https://www.eventbrite.com/e/kids-writers-live-derrick-barnes-tickets-12...
Event Contact
Event Details
Monday, November 16, 2020, 6:30 PM – 7:30 PM
Free
Location
Add Event To Your Calendar