COVID-19 and the Latino Community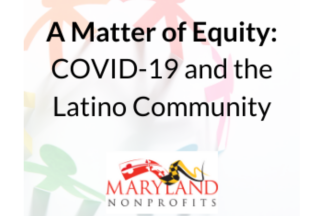 The Latino community is affected disproportionately by COVID-19.

In the state of Maryland, approximately 15% of residents who test positive for the coronavirus are Hispanic, and in some zip codes, the rates are as high as 35%.

How do disparities surrounding living arrangements, access to health services, and policy challenges affect Latino communities in the midst of the pandemic?
Join us for a panel discussion with Latino community leaders and health experts to analyze and answer these questions. This event will be a safe space to have your questions answered, inquire about existing resources, or to discuss additional needs.
Event Contact
Maryland Nonprofits Learning Community
Event Details
Tuesday, September 22, 2020, 8:00 AM – 9:00 AM
Add Event To Your Calendar