Guitar Class: "Lute Performance Practice on the Classical Guitar" with Ronn McFarlane, lute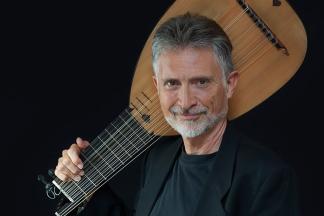 Grammy-nominated lutenist Ronn McFarlane will give a lecture and demonstration on Sunday, November 22, from 2:00 PM until 3:30 PM.
In this class, Ronn will teach Renaissance and Baroque ornamentation and performance practice on the lute, and how it might transition to the classical guitar.
Registration is required. After registering, you will receive a confirmation containing information about joining. Please keep that email as it will contain the password you need to log on.
Ronn McFarlane performs "Indigo Road" from the 2009 Grammy nominated best crossover album of the year
Event Contact
BCGS
4432962247
Event Details
Sunday, November 22, 2020, 2:00 PM – 3:30 PM
Free
Add Event To Your Calendar