Off-the-Grid: Inspiration in Adversity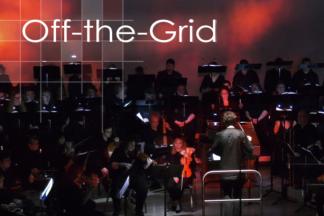 Off-the-Grid: Inspiration in Adversity
Baltimore Choral Arts presents Off-the-Grid: Inspiration in Adversity, premiering on WMAR-2 Television.
In this two-part series focused on timely repertoire, Inspiration in Adversity will share the stories of those who created art through adversity in the face of disease and discrimination. From Palestrina's accounts of the Black Plague to music birthed from the South African HIV epidemic, we will musically explore pandemics throughout history, ending with the uplifting and inspirational music of Dolly Parton.
This concert will air on WMAR-TV and available on their streaming services Sunday, October 18 at 5 pm EDT. The concert will later be streamed on our Facebook page and archived on our website.
:
Repertoire:
Stella Celi - John Cooke
Corona aurea - Giovanni Pierluigi da Palestrina
Popule meus - Palestrina
How Doth the City Sit Solitary - Mathew Locke
Two Songs from South Africa - various, arr. Molly Stone
Light of a Clear Blue Morning - Dolly Parton, arr. Johnson
Event Contact
Karena Ingram
4105237070
Event Details
Sunday, October 18, 2020, 5:00 PM – 6:00 PM
4105237070
Free
Location
Add Event To Your Calendar