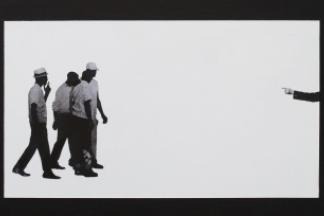 B2020 is an annual art exhibition presenting the best of emerging talent based and creating in Baltimore City.
For 2020, our platform is virtual and perfectly unfolds the brilliance of artists Will Watson, Xavier Xcel Lightfoot, Christopher Batten, Derrick Smith, Kayla Fryer, McKinley Wallace III, Charles Mason III, Ram Brisueno, Walter Cruz, Moses Jeune and Andrew Gray.
Whether painting, mixed media, video or photography, B2020 delivers curated voices in tune with BLM.
Event Contact
Event Details
Tuesday, August 11, 2020, 12:00 AM – Wednesday, September 30, 2020, 12:00 AM
Free
Location
Add Event To Your Calendar