LIVE! Artist Talk with Jay Gould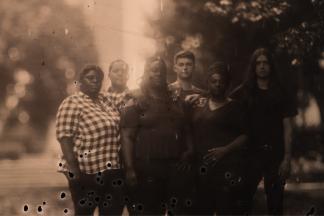 Baltimore photographer and educator Jay Gould discusses his experience creating portraits of Walters' Staff for the 2019/20 exhibition Time and Place using historic photographic processes. Hear about the intricacies and challenges Gould encountered while building his own camera, as well as the quirks and chemistry that are inherent to these early methods.
Jay Gould (b.1982 Minneapolis, MN) conceptually integrates scientific topics into tactile photographic works that ponder provocative curiosities, paradoxes, and the hidden world beyond our given senses. By combining modern and historic photographic processes with sculpture, Gould's one-of-a-kind works invite his audience on a journey through space, time, and a revisioning of what lies before our eyes.
LIVE 8/11 ON FACEBOOK
Event Contact
Event Details
Tuesday, August 11, 2020, 5:30 PM – 6:00 PM
Free
Location
Add Event To Your Calendar