OCTOBER IS HERE AT TOWSON TOWN CENTER WITH SPECIAL HALLOWEEN THEMED FAMILY FUN DAY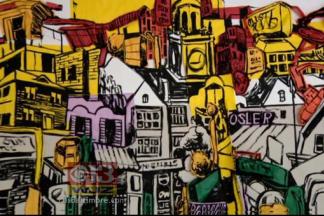 Family Fun continues at Towson Town Center. Each Friday at 10am in the Grand Court, Level 1, parents, grandparents and caregivers looking for educational and family-friendly events gather with their children to sing, dance, play and, above all, have a ton of fun!
Miss Julie, a 20-year veteran of the event and a former schoolteacher, leads Family Fun Day and has a revolving guest list featuring singers, magicians, clowns and more. She knows exactly what appeals to children and how to keep them entertained by sparking their imagination.
Family Fun Day is geared toward preschool-aged children, but all are welcome. Here's a list of what's coming up in October:
October 3: Storytime & Sing-a-long with Miss Julie
October 10: Pam the Kindersinger and Rascal
October 17: Mr. Dave Thomen of D's Magic
October 24: Storytime & Sing-a-long with Miss Julie
October 31: "Turner" Dean of Magic
During this Family Fun Day, children are invited to have special Halloween fun. Kids can wear their costumes and receive great giveaways! "Turner" Dean of Magic will put on an unforgettable and engaging magic show.
Event Contact
4102431333
Event Details
Repeats weekly Friday -- until Friday October 31, 2014.
Free
Location
Add Event To Your Calendar