Garden Yard Center Opening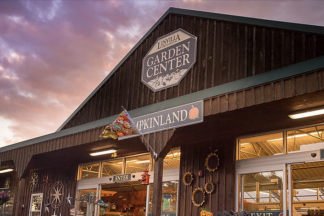 Going to be stuck at home...why not work on your Garden! Our Garden Center is open daily from 9 am to 6 pm (9 am to 10 am reserved for seniors) for shopping for all your planting needs. We will have knowledgeable staff on hand to answer all your plant questions you may have.
We are also accepting phone calls at 610-876-7116 for call ahead orders for curbside pickup if interested. Orders must be placed by 3 pm the day prior to your pickup / delivery. Payment must be made in advance over the phone with a credit card prior to pickup. All visitors must wear masks.
Linvilla offers mulch, compost and soil delivery. These garden products must be purchased in bulk. More information regarding order specificites and the Garden Center Yard can be found here https://www.linvilla.com/garden-center
Event Contact
Event Details
Wednesday, July 8, 2020, 12:00 AM – Friday, July 31, 2020, 12:00 AM
Location
Add Event To Your Calendar