Antique Car Show and Fleamarket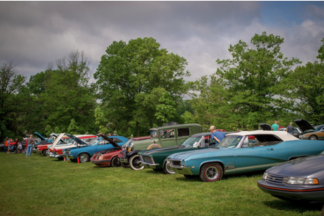 For almost four decades, Linvilla Orchards has partnered with the Historical Car Club of Pennsylvania for their Annual Spring Meet. Transport back in time and stroll through our field filled with history and nostalgia for all. Car enthusiasts will enjoy more than 250 spectacularly restored and maintained antique, classic, muscle cars and more!
Previous meets included a 1913 Ford Model T, 1938 Ford Woody Wagon, 1958 Chevy Impala and a 1962 Chevy Corvette! Awards will be presented for the best-maintained cars in a variety of classes, such as Best Brass and Best Restored Pre-1929 vehicle. For more information visit www.linvilla.com.
DATE & TIME: Sunday, June 21, 2020 - 9 a.m. to 3 p.m. (rain or shine)
LOCATION: Linvilla Orchards, 137 West Knowlton Rd, Media, PA, 19063
CONTACT INFO: Phone: 610-876-7116, Email: [email protected], www.Linvilla.com
Event Contact
Event Details
Sunday, June 21, 2020, 9:00 AM – 3:00 PM
Location
Add Event To Your Calendar