Young Artists of America - Virtual Song Classes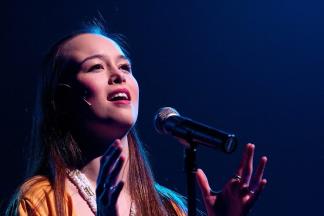 MODERN COMPOSERS' SONGBOOK
Class Description:
Students will look at the breadth and depth of one composer/writing team each week to learn their musical aesthetic and understand how their work changed over the decades.
The class will be a mix of lecture-style and online interactions with student performances of individual songs workshopped during class time.
Virtual Session (Spring 2020)
Weds, March 25 @ 4pm: Kander & Ebb
Weds, April 1 @ 4pm: Stephen Schwartz
Weds, April 8 @ 4pm: Jerry Herman
Weds, April 15 @ 4pm: Jason Robert Brown
-
-
-
SINGING FOR FILM - DIY
(Grades 9-12 only)
Class Description:
This virtual class explores a process for creating a film of the student's vision and interpretation of a Broadway song. For this story, the student will: produce, direct, edit, and perform in their choice of material. Some skills that will be explored involve, song interpretation of lyric in voice and body, storyboarding, lighting, audio, and editing.
This class is for the daring student who wants to delve into creating their own work with step by step guidance for imagining and creating a video in 4 weeks!
Virtual Session (Spring 2020)
Fri, March 27 @ 4pm
Fri, April 3 @ 4pm:
Fri, April 10 @ 4pm
Fri, April 17 @ 4pm
Event Contact
Event Details
Repeats weekly Wednesday -- until Wednesday April 15, 2020.
Repeats weekly Friday -- until Friday April 17, 2020.
Free
Location
Add Event To Your Calendar