MobTown "Telethon" (Live Stream): Support Baltimore Arts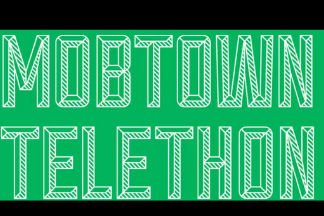 CALL FOR SUBMISSIONS (tl;dr: submit your act here - https://forms.gle/cBw8ANzBLw2nkB168)
The Mobtown Ballroom "Telethon" is a 12-24 hour (TBD) live streamed variety show featuring a dense bill of Baltimore artists, business owners, industry workers, educators, and hobbyists. Participants will have the opportunity to perform/present live from the Ballroom while their Venmo or Paypal information is on screen for viewers to directly donate.
THE POINT:
1) To bring money for artists, industry workers, people who gig, etc. - basically anyone who is being hit hard by the economic results of covid-19 - in hopes of providing some financial back up for those most affected. 2) To bring joy, levity, and solidarity to those stuck at home.
HOW IT WILL WORK:
People can leave the telethon on their TV and have a "festival" at home, or they can tune in just for their friends. Performers' venmo/paypal information will be up on the screen during their performance, and people can donate to them directly. In between acts the MCs will pump the venmos of the sound people, tech crew, stage managers, themselves, etc (most of whom will no longer be in the room, as we will set up in advance). Hopefully it'll be like a who's who of Baltimore, make up for some lost gig work, keep artists front and center in the conversation, and entertain a whole bunch of people stuck at home. While the process will be somewhat inexact and messy, we are going to try to give some special preference to artists/performers taking the biggest hit right now--basically those without paying side work.
LOCATION:
Our hope is that we can have this event at the Mobtown Ballroom. In the event of shelter in place, we will do it remotely and patch performers in from their homes. The following precautions will be taken: 1) the number of people in the room will be strictly limited; 2) a paid staff person will be present to sanitize every door knob, handle, piece of equipment, etc. in between every act; 3) Performers and crew will stay far apart from each other; 4) Gloves and masks will be provided when appropriate; 5) There will be no physical audience, and performers on will come in immediately before their acts and leave immediately after 6) Anyone who has symptoms of any kind will be asked not to come to the event.
WHAT TYPES OF ACTS WE ARE LOOKING FOR:
We are open to a wide range of performances. Music, dancing, educational workshops, exercise classes, kids crafts, cocktail building, burlesque, drag, trivia, etc., are all good ideas. Your act can be performative or participatory. We are going to prioritize those most economically impacted by the pandemic, and those raising money for someone else who is seriously impacted. Depending on the response, we may be able to fit everyone in, and we may not. We will do our best to make sure everyone can be included (and perhaps do this again if we can't fit everyone in). Please be patient with us; this is an experiment.
HOW TO SIGN UP:
If you are interested in participating, please fill out the following form by Sunday, March 29th and be patient while we take time to go through all of them: https://forms.gle/FDnUeptPTzKwnV6a6
Event Contact
Mobtown Ballroom
Event Details
Saturday, April 4, 2020, 10:00 AM – Sunday, April 5, 2020, 10:00 AM
Free
Location
Add Event To Your Calendar