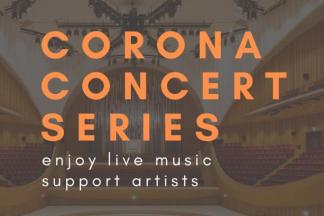 A live online venue for artists to perform & support living expenses, and for the community to connect through live music despite COVID cancellations.
Tune in to concerts by professional musicians and music students on Facebook or Instagram and support artists through suggested online "admission fees" directly contributed to artists.
Janna Critz, mezzo-soprano, and Tiffany Wang medical student/pianist, were inspired by a church friend's idea to start Corona Concert Series out of the need for communities to access art and for artists to still earn a living in the midst of coronavirus social distancing.
Soli deo gloria.
Event Contact
Event Details
Ongoing
Free
Location
Add Event To Your Calendar