Baltimore Improv Group Online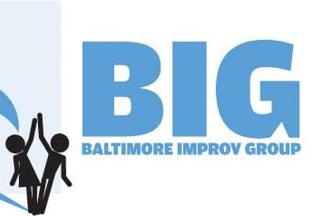 The current COVID-19 health crisis has forced BIG to shutter its nightly performances and classes at our theater in Station North.
Our passion and commitment to improv comedy compels us to continue to perform improv comedy online.
Our performers and students can continue to improvise over online conferencing platforms like Zoom, Skype, Google Hangout and more. Theater staff will help arrange for shows and highlight our best work on this page: https://www.bigimprov.org/big-online.html
WEEKLY LIVESTREAM SCHEDULE:
TUESDAYS, 7:30 PM - HAROLD NIGHT
FRIDAYS, 9 PM - FACE-OFF BRAWL
SUNDAYS, 7:30 PM - HOUSE TEAM MASHUPS
Event Contact
Event Details
Repeats weekly Tuesday 8 times.
Repeats weekly Friday 8 times.
Repeats weekly Sunday 8 times.
Free
Add Event To Your Calendar