St. David's Annual Christmas Bazaar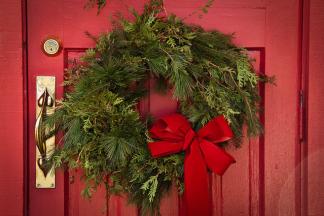 From old fashioned jellies, jams and soups to beautiful sterling silver jewelry, fresh greens and great toys for children, there is something for everyone at the St. David's Christmas Bazaar, taking place on Saturday, November 23, 2019, from 10 a.m.- 2 p.m. at 4700 Roland Ave. The event is free and open to the public. For more information, log onto http://www.stdavidsrolandpark.com/christmas-bazaar-2019 or call 410-467-0476. All proceeds to benefit the programs and services of St. David's Episcopal Church in Roland Park.
Shoppers will delight in the assortment of local vendors providing jewelry, homemade goods, men and women's items, raffle baskets and children's gifts in addition to local fresh holiday greens. For kids, there will be a Toy Shop and North Pole area featuring crafts, games, and a visit from Santa.
St. David's Episcopal Church is located in the heart of the Roland Park section of northern Baltimore City. Founded just over 100 years ago, St. David's is steeped in the richness of traditional Anglican worship which embraces the wondrous mystery of God. The church provides Christian education for both children and adults and is very involved in community projects and outreach.
Event Contact
Margaret Zivkovich
4104670476
Event Details
Saturday, November 23, 2019, 10:00 AM – 2:00 PM
Free Admission
Location
Add Event To Your Calendar