Fix It Fair with Station North Tool Library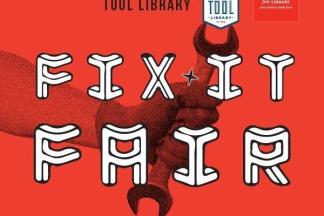 Fix It Fair is a free event in partnership with Station North Tool Library. At Fix It Fair, you'll find tools, advice and materials to help you make common repairs on clothes, furniture, electronics, bikes, and more. Experienced volunteers, with repair skills in all kinds of fields, will be on site to assist people with their repairs.
To RSVP and view a full list of available repairs, please visit toollibrary.org/fixitfair
12 PM - 4 PM* (Repair Line Closes At 3:30 PM)
Limited repairs offered: Sewing, Jewelry, Small Appliances, Electronics, Simple Woodworking.
Event Contact
Vianey Becerra
4103965494
Event Details
Saturday, September 28, 2019, 12:00 PM – 4:00 PM
Free
Location
Add Event To Your Calendar