Crickets Music & Play Class for 4 to 6 Year Olds!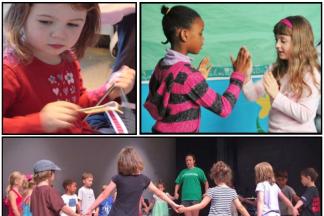 Crickets is a fun, play-based music and movement class for boys and girls ages 4 to 6. Trained teachers engage the body and the mind in joyful music-making through musical games and movement. Offered by Children's Chorus of Maryland and School of Music (CCM), Crickets gently encourages young children to explore the voice as their first true instrument. Classes start Saturday, September 21st, 2019 starting at 9AM or 10AM in Towson. Classes are 50 minutes long, meet once a week, and last for 10 weeks. The tuition for the fall session costs $200. To sign up, visit www.ccmsing.org or call 410-494-1480.
Event Contact
Erin Barach
4104941480
Event Details
Repeats weekly Saturday -- until Saturday September 21, 2019.
Prices:
$200 for 10 weeks
–
$
4104941480
Location
Add Event To Your Calendar