OPUS CONCERT THEATRE PRESENTS "NABUCCO"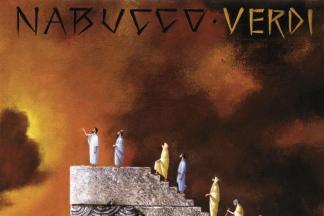 Opus Concert Theatre proudly presents Giuseppe Verdi's masterpiece, Nabucco. Direct from the Bible (587 BC books of Jeremiah & Daniel), Nabucco is the story of a leader (King of Babylon - Nebuchadnezzar) who declares himself to be above the laws of God & Man. Nabucco reveals a love that crosses religious/racial boundaries, faces political lies, manipulations for power, enslavement of the Jews (minorities) and God's final judgement and justice. Semi-Staged Concert Version, with soloists, chorus, sung in English and Italian.
1:45 hours run time + :15 intermission = 2 hours total
Cast:
Nabucco, King of Babylon - Peter Tomaszewski, baritone
Abigaille, supposedly his elder daughter - Jillian Finnamore, dramatic soprano
Fenena, his daughter - Diana Cantrelle, dramatic mezzo-soprano
Ismaele, nephew of the King of Jerusalem - , tenor
Zaccaria, High Priest of the Jews - John Scherch, bass
Anna, Zaccaria's sister - , lyric soprano
Abdallo, Babylonian soldier - , tenor
High Priest of Bel - Tim Kjer, bass
Opus Concert Theatre Singer/Actors -People of Babylon, Hebrews, Soldiers
Jordan Randall Smith - Conductor
Aejin Kim/Ellen Suh - Concert Pianist
Full Germano's PIATTINI menu served with brunch specials.
Event Contact
Cyd Wolf
4107524515
Event Details
Sunday, October 13, 2019, 12:00 PM – 3:00 PM
410750204515
Location
Add Event To Your Calendar