An Intimate Evening Of Cabaret With Mariah Bonner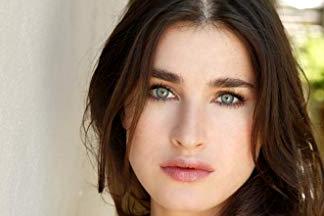 Mariah Bonner is a Baltimore born actress, singer and producer. She was classically trained at The Guildhall School of Music& Drama in London, and has appeared in films, television and theater productions in Los Angeles, London, Paris and New York. She is best known for her leading roles in John Hyams' UNIVERSAL SOLDIER: DAY OF RECKONING and STARVE, directed by Griff Furst.
Television credits include CSI, Rules of Engagement, Switched at Birth and Scorpion.
On stage, Mariah has portrayed a variety of characters from Ariel in The Tempest to Alice in You Can't Take It With You and Camille in Charles Lundlum's Camille.
Her producing credits include the short film ELISA, a television pilot entitled The Foreigners, and an original play, Breather, which premiered in 2017 at the Hollywood Fringe Festival. Mariah has acted in each of her own productions and won a Best Actress award for her role in ELISA from the Short Stop Film Festival.
She is delighted to be home in Baltimore, and would like to especially thank her mother, Elizabeth, for encouraging her in her artistic pursuits.
"No need to go to New York for an evening of sophisticated Cabaret. Ever since Mariah Bonner returned to Baltimore, she has brought excitement and entertainment with her witty and smooth repertoire. The great American songbook is her base. From there you never know where she will take you. Be assured...it will be a very pleasant ride!
- Beth K.
We really enjoyed hearing Mariah. Wonderful music selection and very expressive!
- Kathy E.
Event Contact
Donald Kennedy
4107524515
Event Details
Thursday, June 27, 2019, 6:00 PM – 9:15 PM
4107524515
Location
Add Event To Your Calendar