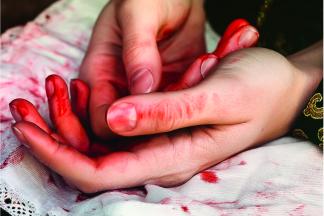 Perhaps William Shakespeare's best-known play, Romeo and Juliet is THE classic of youth on the cusp of adulthood, and star-crossed love torn apart by passion and vengeance. Like life, it's a play that's half comedy and half tragedy; Romeo and Juliet will make you laugh out loud before it breaks your heart.
Event Contact
Ann Turiano
410-662-9455
Event Details
Repeats weekly Friday and Saturday 4 times.
Repeats weekly Sunday 4 times.
410-662-9455
Location
Add Event To Your Calendar