43rd Annual Sugarloaf Crafts Festival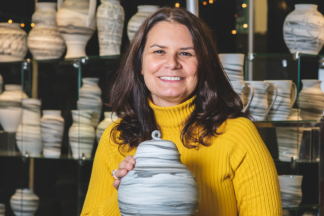 Sugarloaf Crafts Festival arrives in Baltimore County, October 11-13! Meet 275+ curated artisans and shop their NEW work for 3 Days Only. Don't miss this fun and interactive shopping experience! With art, gifts, fashion, jewelry, home decor, furniture and much more, there's something for everyone at Sugarloaf Crafts. Get a head start on your holiday shopping, sample small batch specialty foods, watch live art demonstrations and take a FREE painting class. Enjoy interactive theater for the kids. It's simply the best place to shop for those special things that you can't find online!
Tickets: $8 online / $10 at the door
Kids 12 & under: Free
For more information, visit https://sugarloafcrafts.com/festivals/fall-tour/timonium or call 800-210-9900.
Event Contact
Sugarloaf Crafts
800-210-9900
Event Details
Friday, October 11, 2019, 10:00 AM – 6:00 PM
Saturday, October 12, 2019, 10:00 AM – 5:00 PM
Sunday, October 13, 2019, 10:00 AM – 5:00 PM
Location
Add Event To Your Calendar