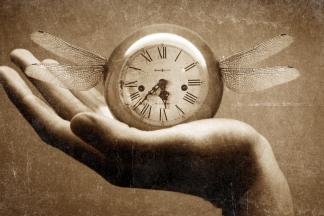 Join the artists of Baltimore Musicales for a special event co-sponsored by the War Memorial Arts Initiative. Sopranos Claire Galloway and Thea Tullman Moore, mezzo-soprano Elise Christina Jenkins, baritone Jason Widney, and pianist Andrew Stewart will explore universal themes that connect poet, artist, and listener throughout time: love and loss, connection to nature, and spirituality. Works by living composers will be paired with those by past artists who have provided inspiration or shared a common passion.
We proudly present songs by prominent African-American composers H. Leslie Adams, Florence Beatrice Price, and Jasmine Barnes, who is a product of the Baltimore City public school system and a graduate of Morgan State University. Other contemporary artists include Baltimore-based composers Joshua Fishbein and Garth Baxter, as well as Frances Pollock, Libby Larsen, Juliana Hall, and Kurt Erickson. Works by Aaron Copland, Claude Debussy, Franz Schubert, Robert Schumann, Alma Mahler, Johannes Brahms, and Herbert Howells complete the program.
A reception with the artists will follow the performance.
Free admission for veterans. We thank you for your service!
Convenient parking is available at the Baltimore Street Garage, 15 Guilford Avenue. There is also limited handicapped parking adjacent to the War Memorial on Lexington Avenue.
Event Contact
Thea Tullman Moore
410-825-1297
Event Details
Sunday, June 2, 2019, 3:00 PM – 4:30 PM
410-825-1297
Location
Add Event To Your Calendar