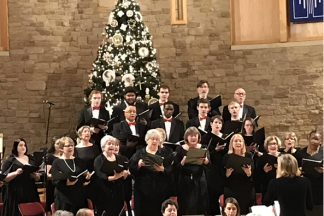 Although Messiah is normally heard at Christmas,
it was written for the season of Easter. Director
Locke will conduct the chorus in movements from
Parts II and III of Handel's Messiah which features the
Hallelujah Chorus, and choral selections for
Spring and Summer. The chorus will be joined by
orchestra and soloists.
For ticket purchases and pricing, please visit
our website at: www.harfordchoralsociety.org
Event Contact
Event Details
Saturday, May 4, 2019, 7:00 PM – 8:30 PM
Location
Add Event To Your Calendar