3rd Friday Equity Conversation: Motherhood and Immigration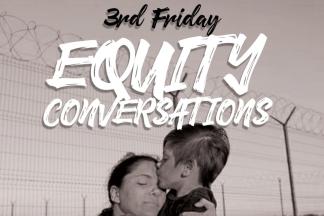 We are less than TWO days away from the next Third Friday Conversation event where we will look at Women's History in real time through the lens of motherhood at the American borders. What does it mean to a young immigrant mother who, like any other loving parent, only wants the best for her children? What is gained? What is lost? What are the dangers? This is designed as a community conversation so come to participate and share your perspective with others.

We will be starting off at 6PM with light refreshments so make sure to arrive on time to have a bite and mingle with the other attendees.
If you have any questions, please feel free to reach out to Renz Balagtas at [email protected] or call us during our regular office hours (9-5pm) at 410-230-2300.
You can find out more about the event by visiting our event page where you will find the latest information on the topics during the event.
We're so excited to see you there!
Event Contact
Renz Balagtas
410.230.0200
Event Details
Friday, March 15, 2019, 6:00 PM – 8:00 PM
Free Admission
Location
Add Event To Your Calendar