Bard to the Bone: Hamlet and Original Pronunciation Shakespeare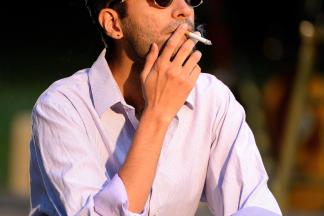 Bard to the Bone, BSF's Shakespeare Appreciation Society, meets bimonthly to enjoy conversation, refreshments, and lectures on various aspects of Elizabethan and Jacobean theatre. These events are FREE and open to all--no prior knowledge or experience necessary!
March's topic is Hamlet and Original Pronunciation (OP) Shakespeare. Hamlet is certainly one of the most famous works in all of world literature, and it will be BSF's fifth OP production -- more than any other company in the world! Visit a Hamlet rehearsal, discuss some unique perspectives on this classic play, and explore how Original Pronunciation will shed new light on this timeless classic. It doesn't get better than this!
Event Contact
Ann Turiano
410-662-9455
Event Details
Thursday, March 21, 2019, 7:00 PM – 9:00 PM
410-662-9455
Free
Location
Add Event To Your Calendar