KIDOOO - Youth Install Day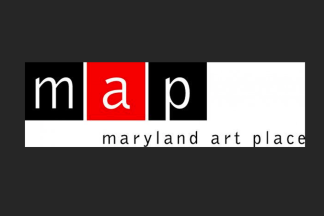 Calling all Elementary, Middle School and High School level artists!
MAP is excited to continue KIDOOO, a youth version of Out of Order! KIDOOO was created as an opportunity for young artists to exhibit their work in a major arts venue, expanding MAP's services to students in elementary, middle and high school level art classes.
The opening of KIDOOO will take place in tandem with MAP's annual Out of Order show on April 5, 2019.
Youth artists ages 6 - 16 are welcome to hang one original work of art on the first come, first served installation day, taking place on Saturday, March 30, 2019 from 11am - 4pm. No need to sign up in advance, just come by MAP's 2nd floor Members Gallery space @ 218 West Saratoga Street in the new Bromo Tower Arts and Entertainment District!
All work must come ready to hang and be 24 X 24" or less
Registration is FREE!
All works must be priced to sell and will be silently auctioned Friday, April 5th, 2019 from 7-10pm
Participating youth artists receive free admission to KIDOOO.
We look forward to seeing your work at KIDOOO Installation Day! For questions about KIDOOO, email MAP's Program Manager, Caitlin at [email protected].
Event Contact
Maryland Art Place
4109628565
Event Details
Saturday, March 30, 2019, 11:00 AM – 4:00 PM
Free Admission
Location
Add Event To Your Calendar