"The Woman's Hour: The Great Fight to Win the Vote" - Book Talk & Signing with author Elaine Weiss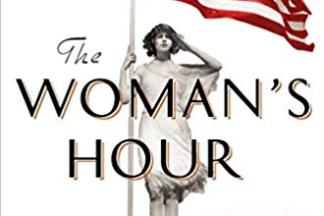 March 28, 6-8 pm (Lecture begins at 6:30 pm)
"The Woman's Hour: The Great Fight to Win the Vote"
Book Talk & Signing with author Elaine Weiss
The recently published "The Woman's Hour: The Great Fight to Win the Vote" is an inspiring story of activists winning their own freedom in one of the last campaigns forged in the shadow of the Civil War, and the beginning of the great 20th century battles for civil rights. It is the climax of one of the greatest political battles in American history: the ratification of the constitutional amendment that granted women the right to vote.
The book is currently being adapted for the small screen through a partnership between Hillary Clinton and Steven Spielberg.
The March 28 lecture by author Elaine Weiss begins at 6:30 pm at the Maryland Historical Society. Light refreshments and a book signing will follow. Event co-sponsors are the Maryland Women's Heritage Center and Women's Right to Vote, 19th Amendment Commission.
The cost is free for MdHS members and MWHC members, and $15 for non-members. Register to attend: https://www.mdhs.org/civicrm/event/info?reset=1&id=396
Event Contact
410-685-3750
Event Details
Thursday, March 28, 2019, 6:00 PM – 8:00 PM
Prices: – Array
410-685-3750
Location
Add Event To Your Calendar