Third Friday Conversations: Black History Edition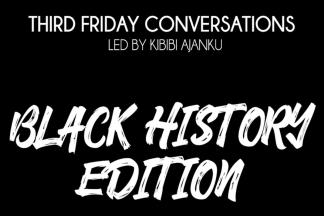 "The Third Friday Conversations" series will cover various topics that have affected, and continue to affect the rights of many Americans. Each FREE conversation will delve into the historic and current events that shape our country's political landscape and equitable practices.
Host Kibibi Ajanku will examine how the voice of James Baldwin impacts our country's history, influences recent events and how his message can positively affect the future. Come participate and share your perspective with others! Motor House is the perfect backdrop and you are the perfect voice. We hope to see you there!
"History is a continuum. Each day we build upon the events of the moments, the days, the months, and the years before... Our collective destiny depends on our daily thoughts, words, and deeds."
- Kibibi Ajanku
Event Contact
Kibibi Ajanku
4102300200
Event Details
Friday, February 15, 2019, 6:00 PM – 8:00 PM
Free Admission
Location
Add Event To Your Calendar