Columbia Orchestra: Open Rehearsal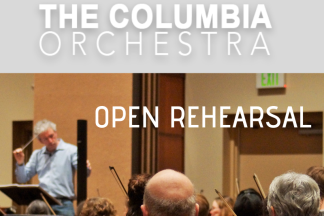 Enjoy wine and cheese in a relaxed setting while watching Maestro Love's interpretation unfold with our talented musicians. This is not just a run-through just before the concert – this is a real working rehearsal in the middle of the process of putting the concert together!
Each rehearsal starts at 7:30 pm, but you can come and go as you like.
These are fun, interesting special events even if you don't know anything about music!
Event Contact
Sarah Casey
(410) 465-8777
Event Details
Monday, January 14, 2019, 7:30 PM – 10:00 PM
Free Admission
Location
Add Event To Your Calendar