Bard to the Bone: Cymbeline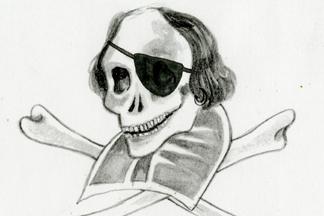 Wine, beer, snacks, and Shakespeare! Each month, BSF hosts a meeting of our Shakespeare Appreciation Society. This month's topic: Cymbeline.
Cymbeline is one of the very last plays that Shakespeare wrote without a collaborator, and it reprises many of the motifs and themes of his previous works. In a way, the play supplies a virtuoso capstone for a writing career that spanned over twenty years. During this meeting you will be able to sit in on a portion of a Cymbeline rehearsal and discuss one of Shakespeare's greatest--but most underappreciated--plays.
Event Contact
Ann Turiano
4106629455
Event Details
Thursday, January 24, 2019, 7:00 PM – 9:00 PM
4106629455
Free Admission
Location
Add Event To Your Calendar