Craft Your Own Cocktail Tour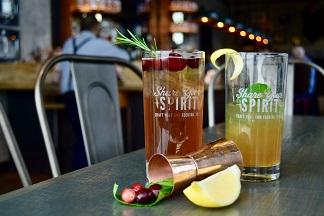 Always wanted to learn how to make cocktails like the pros?  Come join one of our tour guides as we walk you through the history of Sagamore Spirit and the process of how we make our Rye Whiskey.  Gather in one of our tasting rooms with individual stations to make some of our signature cocktails. You'll get hands-on in creating two cocktails that are easy enough to recreate at home. Get ready to have some fun and enjoy some thirst quenching cocktails! Tour includes a 30-minute distillery tour, followed by a 30-45-minute cocktail making course led by one of our Sagamore Spirit Tour Guides.
Event Contact
410-624-7488
Event Details
Repeats every 2 weeks Friday -- until Friday February 1, 2019. Also includes Friday February 22, 2019, Friday March 8, 2019, Friday March 22, 2019.
Location
Add Event To Your Calendar