Is Justice Just?: Children, Families, and Mass Incarceration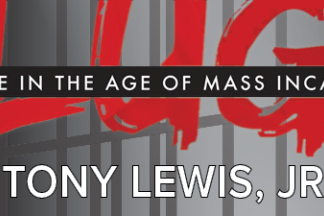 Whether or not society chooses to acknowledge it, mass incarceration affects not just victims and the incarcerated, but families and entire communities. The trauma can span generations.
Join us to hear from Tony Lewis, Jr. Lewis is a community leader, workforce development specialist, re-entry expert, author, and champion for children with incarcerated parents. He is also the son of one of Washington, D.C.'s most infamous drug Kingpins who suddenly had to navigate the dramatic turn his life took following his father's incarceration in 1989. Mr. Lewis will speak about his struggle with the loss of stability, isolation, the breakdown of his family after his father entered federal prison, his personal path to success, and how laws and practices within the criminal justice system continue to feed the cycle of mass incarceration.
The event is free, but reservations are required. We recommend that you and your guests arrive together. Note that your reservation is not the equivalent of a ticket. Please arrive early as any seats remaining when the program begins will be open to walk-up attendees.
This program is part of Maryland Humanities' series of discussions on reform of the US criminal justice system. Our partners for this event are The Baltimore Sun and Choose Civility Howard County, led by Howard County Library System.
Event Contact
Maryland Humanities
(410) 685-0095
Event Details
Saturday, December 8, 2018, 2:00 PM – 4:00 PM
Free Admission
Location
Add Event To Your Calendar