Drunk Shakespeare: Part ii!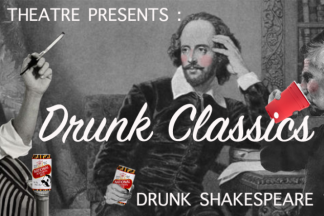 Join Carrots and friends for Drunk Shakespeare: Part II!
We're taking the classics to a whole new level: actors and friends present fully rehearsed scenes, but they've gotta get the job done while totally housed.
Enjoy a brief and beer-addled history of the Bard himself, before our collection of drunken rogues take the stage!
We'll laugh, we'll cry, we'll all have hangovers tomorrow.
Event Contact
Meghan Stanton
443.415.3658
Event Details
Saturday, November 17, 2018, 8:00 PM – 11:00 PM
443-844-9253
Location
Add Event To Your Calendar