The Institute of Visionary History and the Archives of the Deep Now: Episode One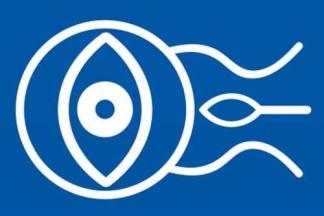 A new immersive eperience from the creators of "The Mesmeric Revelations of Edgar Allan Poe" and "H.T. Darling's Incredible Musaeum."
Discovered in the basement beneath The Peale Center, the Archives of the Deep Now are the records of a centuries-old secret society calling themselves The Institute of Visionary History. The Institute believed the building to be a kind of "thin place" where one can more easily transcend our present reality and contact other planes, places, and times. Their experiments combined scientific inquiry and visionary perception to uncover histories yet untold.
As Submersive Productions recreates the Archives of the Deep Now, we have come to see the room as a kind of machine designed to evoke a specific state of mind. Each box from The Archives contains an experiment designed to conjure visions of the past in order to ask a specific question. For Episode One, we join Harriet Tubman at a crucial juncture to ask "How does one prevent catastrophe?"
Each experience for Episode One runs 30-45 minutes for a group of about five people. Guests enter every 30 minutes from 7pm to 9:30pm, Thurs-Fri-Sat and 2pm-4:30 Sundays.
Event Contact
Event Details
Repeats weekly Thursday and Friday and Saturday -- until Saturday September 29, 2018.
Repeats weekly Sunday -- until Sunday September 30, 2018.
1
Offer good
09/13/18

to

09/23/18
Redemption Instructions
Choose an entry time Thursday-Sunday (Sept. 20th-23rd). Choose the "Lead Researcher" ticket level. Input the code "CULTURE" at checkout to see your discount.
Location
Add Event To Your Calendar
What Others Are Saying
"If you love Submersive productions, escape rooms, historical fiction, or amazing creative theater- what are you waiting for?" https://bitrsisters.com/2018/09/19/499/